PengPod 1000
Jump to navigation
Jump to search
PengPod 1000
Manufacturer

FIXME

Dimensions
267mm x 164mm x 14mm
Release Date

Month year

Website
Out of print
Specifications
SoC
A10 @ 1Ghz
DRAM
1GiB DDR3 @

xxx

MHz
NAND
4GB
Power
DC 5V @ 3A, 6000mAh 3.7V Li-Ion battery
Features
LCD
1024x600 (10" 10:6)
Touchscreen
5-finger capacitive (2x Focaltech FT5x)
Video
HDMI (Type C - mini)
Audio
3.5mm headphone plug, HDMI, internal speaker, internal microphone
Network
WiFi 802.11 b/g/n (Realtek 8192CU), in later models (Realtek 8188EU)
Storage
µSD, also an internal filled mmc slot
USB
1 USB2.0 Host, 1 USB2.0 OTG
Camera
0.3MP (640x480) front
This page needs to be properly filled according to the New Device Howto and the New Device Page guide.

This device was imported and rebranded under the PengPod 1000 name by Peacock Imports, who was secretive about where they had bought them.
Although it comes in the same case as Inet_1, the board differs slightly.
Identification
Apart from the names and symbols explaining the buttons, the back of the device is blank. It came with a small sticker proclaiming "N500c", indicating that it _may_ have been a Wayestar device.
The following is silkscreened on the underside of the PCB:
USEN
1252.040 (or some other numbers) 
YONESTOPTECH-1077
2012/05/05
In android, under Settings->About Tablet, you will find:
Model Number: BC1077
Kernel Version: 3.0.8+ jackie@ubuntu #50 Mon Nov5 09:51:29 CST 2012
Build Number: crane_bc1077-eng 4.0.4 IMM76D 20121108 test-keys
Sunxi support
Current status
pengpod1000 can be found in boards.cfg, but not much else. However, it is (as mentioned earlier) very similiar to the Point of View Protab 2 XXL
Images
Add MANUFACTURER DEVICE specific sunxi ROM images here. E.g. a livesuit image or some other linux image which uses linux-sunxi code. Do not put non-sunxi images here, they should live under See also. If no sunxi based images are available, this section can be left blank.
HW-Pack
BSP
Manual build
For building U-Boot, use the

MANUFACTURER_DEVICE

target.
The .fex file can (not yet) be found in sunxi-boards
It can be found at this temporary location
Everything else is the same as the manual build howto.
Mainline U-Boot
Mainline kernel
Tips, Tricks, Caveats
It may need the same changes to fully support FT5X as mentioned on the Inet_1 page.
FEL mode
There is a button between power connector and Mini USB connector which supposedly triggers FEL mode.
Adding a serial port (voids warranty)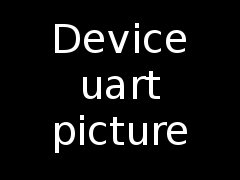 Device disassembly
By removing the two screws on the connector side, the device is trivially opened.
Locating the UART
There are some marked UART pads in a corner of the board, near the type-A usb socket, where you'd need to solder on some wires according to our UART howto.
Pictures
Also known as
List rebadged devices here.
See also
Add some nice to have links here. This includes related devices, and external links.
Manufacturer images
Optional. Add non-sunxi images in this section.