Mele M6
Jump to navigation
Jump to search
Mele M6
Manufacturer
Mele
Website
Device Product Page
Specifications
SoC
A20
DRAM
512MiB
NAND
4GB
Power
DC 5V @ 1A
Features
Video
HDMI (Type A - full), Composite A/V
Audio
3.5mm headphone plug, HDMI, SPDIF
Network
WiFi 802.11 b/g/n (

Manufacturer Device

), 10/100Mbps Ethernet (Realtek RTL8201CP)
Storage
SD
USB
2 USB2.0 Host
This page needs to be properly filled according to the New Device Howto and the New Device Page guide.
The Mele M6 is a heavily reduced version of the Mele M3 and Mele M5, with a different motherboard layout, allowing for a more compact design and a cheaper price tag.
Identification
In android, under Settings->About Tablet, you will find:
Model Number:

DEVICE

Build Number:

SOC_BOARD_DEVICE_*.*
Sunxi support
Current status
There is no support yet for this device.
Images
HW-Pack
BSP
Manual build
For building u-boot, use the "

MANUFACTURER_DEVICE

" target.
The .fex file can be found in sunxi-boards as MANUFACTURER_DEVICE.fex
Everything else is the same as the manual build howto.
Tips, Tricks, Caveats
Add MANUFACTURER DEVICE specific tips, tricks, Caveats and nice to have changes here.
FEL mode
The something button triggers FEL mode.
Device specific topic
...
Adding a serial port (voids warranty)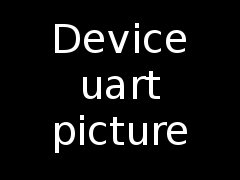 Device disassembly
Three hidden screws can be found under the device. Once the screws are removed, the plastic case can be pried open.
The board itself is secured by three other screws; the device's LED cover is secured by two extra screws, which do not need to be removed to extract the board.
Locating the UART
The Mele has a 4 pin 2.0 pitch JST-PH connector available for its UART0 port, near the SD card slot. This is the same as some 90s analog audio cables which ran from a CDROM to the sound card. More information is available at our UART howto.
Pictures
Also known as
There are no known rebadgers for this device.
See also