MSI Primo73L
Jump to navigation
Jump to search
MSI Primo73L
250px
Manufacturer
MSI
Dimensions
196mm x 121mm x 9.5mm
Release Date
2013
Website
No longer available
Specifications
SoC
A23 @ 1Ghz
DRAM
512MiB DDR3 @ 552MHz
NAND
8GB
Power
DC 5V @ 3A, 3000mAh 3.7V Li-Ion battery
Features
LCD
1024x600 (7" 16:9)
Touchscreen
X-finger capacitive (Silead GSLx680)
Audio
3.5mm headphone plug, internal speaker, internal microphone
Network
WiFi 802.11 b/g/n (Realtek RTL8188ETV - 0bda:0179)
Storage
µSD
USB
1 USB2.0 OTG
Camera
GC0308 0.3MP (640x480) front, GC2035 2.0MP (1600x1200) rear
This page needs to be properly filled according to the New Device Howto and the New Device Page guide.
This is a brand name tablet from a reputable hardware vendor, so no problems with identification are expected. The tablet has a sturdy metal back cover and the overall build quality is good. The design is almost the same as MSI Primo73, but missing the mini-HDMI port.
Identification
On the back of the device, the msi logo is printed in the center of the cover. The following is printed on a label:
PRIMO 73L-xxxxx
with xxxxx likely being region specific.
The PCB has the following silkscreened on it:
N71L-A23-V1_1
2014-05-07
In android, under Settings->About Tablet, you will find:
Model Number: Primo73L
Build Number: Primo73L-user 4.2.2 JDQ39 20140220 release-keys
Sunxi support
Current status
There is currently no support for this device.
U-Boot
Mainline U-Boot
Use the MANUFACTURER_DEVICE build target.
Linux Kernel
Mainline kernel
Use the FAMILY-CHIP-DEVICE.dtb device-tree binary.
Tips, Tricks, Caveats
FEL mode
The something button triggers FEL mode.
Device specific topic
If there are no further device specific topics to add, remove these sections.
...
Adding a serial port (voids warranty)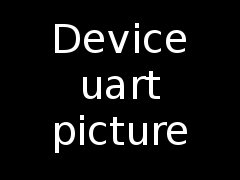 This section explains how to attach a serial port to the device. Make sure it refers to our UART howto. For a development board, you can just mention how to find the header with the pins and include a picture, and you can remove the warranty voiding warning.
Device disassembly
Remove the two screws from the top of the device, on either side of the I/O ports. Then use a small plastic tool to pry the back cover off of the LCD screen. Insert the tool between the black bezel and grey aluminum back cover. Slowly repeat the process around the circumference of the device.
Locating the UART
Describe how to find the RX,TX,GND signals here, and mention the UART howto.
Pictures
Take some pictures of your device, upload them, and add them here. DO NOT UPLOAD PICTURES WHICH YOU PLUCKED OFF THE INTERNET.
See also
See MSI Primo73 for the similar looking device.