Oceanic at7p-a10wp
Jump to navigation
Jump to search
Oceanic at7p-a10wp
Manufacturer
[http:// Oceanic]
Dimensions
200mm x 188mm x 22mm
Release Date
December 2012
Website
Product Page
Specifications
SoC
A10, @ 1Ghz
DRAM
512MiB
NAND
4GB
Power

DC 5V @ ?A, ??mAh 3.7V Li-Ion battery

Features
LCD
800x600
Audio
3.5mm headphone plug
Network
WiFi 802.11 b/g/n (

Manufacturer device

)
Storage
micro SD
USB
1 USB2.0 Host,

X USB2.0 OTG

Camera
0.3MP (640x480) front-facing
This page needs to be properly filled according to the New Device Howto and the New Device Page guide.
If a device is special, then feel free to provide a terse description of what makes this device so special. But terse, no novels, no marketing blurp.
Identification
In android, under Settings->About Tablet, you will find:
Model Number:

DEVICE

Build Number:

SOC_BOARD_DEVICE_*.*
Sunxi support
Current status
Images
The a10_netbook_4gb.img from akielectronics works with de script.bin from the pre-install android.
HW-Pack
BSP
Manual build
Tips, Tricks, Caveats
FEL mode
Adding a serial port (voids warranty)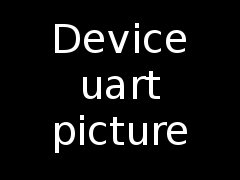 Device disassembly
Provide a short description of how to open the device. Perhaps explain how the pins can be most easily popped.
Locating the UART
Describe how to find the RX,TX,GND signals here, and mention the UART howto.
Pictures
Also known as
See also