Soundcraft UI12
Jump to navigation
Jump to search
This is a first step. This page needs to be properly filled according to the New Device Howto and the New Device Page guide.
This is a digital mixer. We found out binwalking the firmware update it actually has a sun7i under its cooling fin...
Identification
The audio PCB has the following silkscreened on it:
IPS6_Ui12 NSM_2015_MP3
1970-01-01
This is not an android device.
Sunxi support
Current status
n/a. We've just got 99% certainty that this is an A20 board. Firmware image suggests it's running a 3.4.106 sun7i kernel. As far as I could find, it has at least ffmpeg and mpv on board without anything mentioned in terms of licensing information whatsoever.
Images
No full image recovered yet. The NAND is too fiddly small to clip on legs and read firmware :-(
HW-Pack
n/a
BSP
n/a
Manual build
You can build things for yourself by following our Manual build howto and by choosing from the configurations available below.
U-Boot
Sunxi/Legacy U-Boot
Use the MANUFACTURER_DEVICE build target.
Mainline U-Boot
Use the MANUFACTURER_DEVICE build target.
Linux Kernel
Sunxi/Legacy Kernel
Use the MANUFACTURER_DEVICE.fex file.
Mainline kernel
Use the FAMILY-CHIP-DEVICE.dtb device-tree binary.
Tips, Tricks, Caveats
Add MANUFACTURER DEVICE specific tips, tricks, Caveats and nice to have changes here.
FEL mode
The SW2 button looks like it would trigger FEL mode. We were warned not to use that in order not to confuse the NAND, at least not until we have more info (u-boot version, linux kernel version, ...) and a proper firmware image to investigate.
Device specific topic
The thing runs a telnetd. No username or password guessed yet. Firmware updates seem to be mostly signed, with no /etc/passwd file to brute force at first sight.
...
Adding a serial port (voids warranty)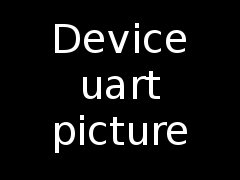 This section explains how to attach a serial port to the device. Make sure it refers to our UART howto. For a development board, you can just mention how to find the header with the pins and include a picture, and you can remove the warranty voiding warning.
Device disassembly
Just unscrew the 8 screw keeping the metal lid on.
Locating the UART
Describe how to find the RX,TX,GND signals here, and mention the UART howto.
Pictures
Also known as
This thing has a brother, the Soundcraft Ui16, that uses the exact same sunxi hardware.
See also
Add some nice to have links here. This includes related devices, and external links.
Manufacturer images
Optional. Add non-sunxi images in this section.