Itead Core EVB
Jump to navigation
Jump to search
Itead Core EVB
Manufacturer
ITEAD
Dimensions
140mm x 90mm x 20mm
Release Date

Month year

Website
Device Product Page
Specifications
SoC
A20 @ Template:1Ghz
DRAM
1GiB/2GiB
NAND
4GB
Power
DC 7V - 23V
Features
LCD
none
Touchscreen
none
Video
HDMI (Type A - full)
Audio
3.5mm headphone / microphone plug, HDMI, SPDIF (toslink / optical)
Network
10/100/1000Mbps Ethernet (Manufacturer device)
Storage
µSD, SATA
USB
3 USB2.0 Host, 1 USB2.0 OTG
Camera
none
This page needs to be properly filled according to the New Device Howto and the New Device Page guide.
Identification
On the back of the device, the following is printed:
ITEAD Core EVB
Open Source Hardware
The PCB has the following silkscreened on it:
ITEAD Core EVB
Open Source Hardware
Sunxi support
Current status
This device runs both mainline and legacy u-boot as well as mainline & legacy kernels.
Images
No sunxi images available from ITEAD
Manual build
You can build things for yourself by following our Manual build howto and by choosing from the configurations available below.
U-Boot
Sunxi/Legacy U-Boot
Use the MANUFACTURER_DEVICE build target.
Mainline U-Boot
Use the MANUFACTURER_DEVICE build target.
Linux Kernel
Sunxi/Legacy Kernel
Use the MANUFACTURER_DEVICE.fex file.
Mainline kernel
Use the FAMILY-CHIP-DEVICE.dtb device-tree binary.
Tips, Tricks, Caveats
Networking is flaky. Specifically - on some power-ups - the device does not request an address over DHCP, and rebooting / dhcpcd eth0 does not fix this situation. Only a power cycle seems to work. However, booting with UART0 connected (especially with the device's RCV & GND connected) seems to make this work 100% of the time.
FEL mode
The FEL button triggers FEL mode.
UART
UART-0 is available via pins on the J4 (32 pin) side connector.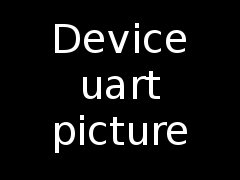 This section explains how to attach a serial port to the device. Make sure it refers to our UART howto. For a development board, you can just mention how to find the header with the pins and include a picture, and you can remove the warranty voiding warning.
Pictures
Take some pictures of your device, upload them, and add them here. DO NOT UPLOAD PICTURES WHICH YOU PLUCKED OFF THE INTERNET.
Also known as
AW2401 AW2402
Manufacturer images