CS918S
Jump to navigation
Jump to search
CS918S
Manufacturer
Manufacturer
Dimensions
widthmm x breadthmm x heightmm
Release Date
December 2013
Website
Device Product Page
Specifications
SoC
A31s @

X

Ghz
DRAM
1GiB/2GiB DDR3 @ xxxMHz
NAND
8/16GB
Power
DC 5V @ 2A
Features
Video
HDMI (Type C - mini), AV connector
Audio
AV connector, SPDIF, HDMI, internal microphone
Network
WiFi 802.11 b/g/n (Manufacturer device), 10/100Mbps Ethernet (Realtek RTL8201CP)
Storage
µSD
USB
3 USB2.0 Host, 1 USB2.0 OTG
Camera
5MP (2560x1920) front
This page needs to be properly filled according to the New Device Howto and the New Device Page guide.
CS918S comes in multiple models all with same part number. Be careful what you are ordering. You can get 1G/2G RAM, 8GB/16GB flash, 2MP/5MP camera, internal USB or not.
Identification
On the bottom of the device, it reads "OTT TV BOX" and "Model:CS918S".
In android, under Settings->About Tablet, you will find:
Model Number: CS918S
Build Number: mars_gc2035-eng 4.2.2 JDQ39 20131106 test-keys
Sunxi support
Current status
Give a brief overview of the current status of support under sunxi here.
Images
Add MANUFACTURER DEVICE specific sunxi ROM images here. E.g. a livesuit image or some other linux image which uses linux-sunxi code.
HW-Pack
Add MANUFACTURER DEVICE HW-pack specifics here.
BSP
Add MANUFACTURER DEVICE BSP specifics here.
Manual build
For building u-boot, use the "

MANUFACTURER_DEVICE

" target.
The .fex file can be found in sunxi-boards as MANUFACTURER_DEVICE.fex
Everything else is the same as the manual build howto.
Tips, Tricks, Caveats
Add MANUFACTURER DEVICE specific tips, tricks, Caveats and nice to have changes here.
FEL mode
The something button triggers FEL mode.
AV connector
There is a special AV connector with combined video and audio. A break out cable is included to split it into L/R audio and composite video.
GM7122 chip makes composite video.
Adding a serial port (voids warranty)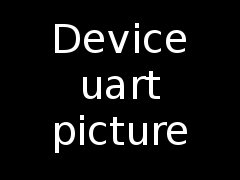 Device disassembly
To open there are four screws under the footpads. Don't use too much force to pop case open since camera and wifi cables connect the halves.
Locating the UART
Describe how to find the RX,TX,GND signals here, and mention the UART howto.
Pictures
Take some pictures of your device, upload them, and add them here.
While these pictures provide some information, they are not according to the NDH.
Also known as
List rebadged devices here.
See also
Add some nice to have links here. This includes related devices, and external links.