A-Star KV49L
Jump to navigation
Jump to search
A-Star KV49L
Manufacturer
[A-Star]
Dimensions
200mm x 100mm x 10mm
Release Date
July 2014
Website
Missing device product page.
Specifications
SoC
A33 @

1.5

Ghz
DRAM
1024 MiB DDR3 @

xxx

MHz
NAND
8 GiB
Power
DC 5V @ 3A, 5500mAh 3.7V Li-Ion battery
Features
LCD
1024x600 (8" 10:6)
Touchscreen
X-finger capacitive (Silead GSL1680)
Video
N/A
Audio
3.5mm headphone plug, internal speaker, internal microphone
Network
WiFi 802.11 b/g/n (ExpressIf ESP8089))
Storage
µSD
USB
1 USB2.0 OTG
Camera
0.3MP (640x480) (gc0308) front,2.0MP (1600x1200) (GC2035) rear
This page needs to be properly filled according to the New Device Howto and the New Device Page guide.
Identification
The PCB has the following silkscreened on it:
M102_MB V1.0
In android, under Settings->About Tablet, you will find:
Model Number: QUAD-CORE A33 y3
Build Number: astar-y3-eng 4.4.2 KVT49L
Sunxi support
Current status
None currently, A33 is not supported yet.
Manual build
You can build things for yourself by following our Manual build howto and by choosing from the configurations available below.
U-Boot
Sunxi/Legacy U-Boot
Use the MANUFACTURER_DEVICE build target.
Mainline U-Boot
Use the MANUFACTURER_DEVICE build target.
Linux Kernel
Sunxi/Legacy Kernel
Use the MANUFACTURER_DEVICE.fexfile.
Mainline kernel
Use the FAMILY-CHIP-DEVICE.dtb device-tree binary.
Tips, Tricks, Caveats
FEL mode
The something button triggers FEL mode.
Retrieving script.bin
Unlike older Allwinner devices, this device only has some basic images on the nanda partition. This means that u-boot and script.bin are living elsewhere.
Adding a serial port (voids warranty)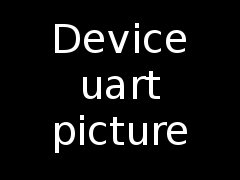 Device disassembly
The device has no screws, the cover is 'clicked' on the screen. A suction cup and a little wiggling with the soft back shell quickly and easily removes the rear cover. You might want to use a Plastic tool as well.
Locating the UART
Describe how to find the RX,TX,GND signals here, and mention the UART howto.
Pictures
Also known as
Takara MID 109
iDeaPLAY DF1002
See also
Manufacturer images